Road safety is taught to us during our elementary school years. We all know how important it is to obey the traffic rules and how avoiding those can turn out to be fatal. But not all of us are responsible towards our own safety and the safety of others while we set out for driving recklessly under the influence of the drugs or alcohol.
At Friends Drive Sober, we believe that when you go out on the road, your safety should be your primary concern because unless you can keep yourself safe, you cannot ensure safety to others on the road. We are a group of enthusiastic people who have set out to educate people about sober driving and influenced driving. A few among us have even experienced the pain of losing a loved one on road accidents because of drunk driving by either the deceased or the one who collided against them in the most unfortunate way.
Ways to Promote Safe Driving
Social Network Initiatives
 Enticing Messages For The Drivers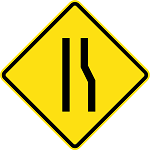 It is very important to send out engaging messages to the drivers in order to promote safety. For instance, the rule violations on road must be acknowledged and accordingly, short and crisp engaging messages can be crafted which can later be conveyed to the drivers.
Set Speed Limits On Roads
Setting speed limits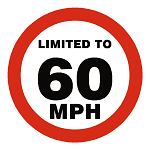 for different vehicles at different places is nothing new. But it is an effective way of encouraging safe driving among the drivers.The signboards are created with appropriate highlights and placed at regular intervals on accident-prone areas.
More Information About Road Safety
Campaigns Promoting The Use Of Helmet While You Drive
The head and brain are the body parts that are most likely to be damaged in the event of an unlikely accident. The proper usage of helmets can prevent a drastic head injury. In comparison to the non-helmet wearers, the risk is reduced a great deal when both the biker/driver and the person sitting behind […]
Dangers Of Drunk Driving: The Case Of France Goalkeeper And Tottenham Hotspur – Hugo Lloris
The drivers are required to make use of their hands, legs and eyes while driving and these three sensory organs are directly connected to the brain. In case, you intake alcohol all these sensory organs began to malfunction thereby sending late signals to the brain. It ultimately results in deaths. Instead of enforcing strict law […]
Congressman Don Bacon Supports A New Resolution Against Distracted Driving
Have you ever tried to find out the reasons for road accidents? If not then you need to take a note that half of the accidents takes place due to distractions. Distraction simply refers to involvement in other task while driving. Drivers often try to take risk with their lives and also of others by […]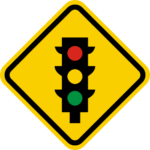 The responsibility of safe driving should come from within you. But not all of us are so sensible enough and hence, there comes the need to educate your near and dear friends about the fatalities of impaired driving. Learn how alcohol and drugs can be fatal for driving. The initiative of Stop A Friend has been started as a preventive measure for you to take if you know that any friend or acquaintance of yours is ingesting drugs or being drunk at some place and is planning on driving.
We are here to help. We know that going out with your car on the busy road can be daunting for you after hearing about a road accident. We know that keeping your near and dear ones safe is your primary concern while you are heading to or returning from somewhere. We have started this initiative to aware more and more people about the risks of driving carelessly.