Driving safely is of the most common things that people are concerned about nowadays. However, simply having policies is not enough to encourage safe driving among individuals, but implementing them in a proper way is the key.
It is often observed that the policies tend to remain on pen and paper and come into force only when there's a mishap. Therefore, enforcing a particular norm is necessary, and has to be made effective immediately after its inception.
The points mentioned below are the top eight strategies that can be implemented in order to promote safe driving:
1. Make Use Of Enticing Messages For The Drivers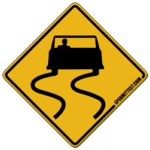 It is very important to send out engaging messages to the drivers in order to promote safety. For instance, the rule violations on road must be acknowledged and accordingly, short and crisp engaging messages can be crafted which can later be conveyed to the drivers to encourage safe driving.
It is found that many clients have been including short games to educate the drivers about safe driving on road. These games either provide rewards and thus it helps in engaging the drivers too much. These are likely to make an impact on the minds of the driver, and hence they may use it while driving, by virtue.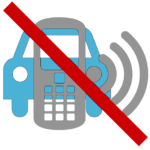 2. Customize The Policies For The Drivers
A personalized online dashboard is what keeps a driver in the safe hands. This gives the review of the driving pattern of the drivers, and they can also receive suggestions on improving their style of driving. As a result, they can easily learn about the policies on road safety.
3. Showcase The Benefits Of The Policies To The Drivers
The policies of safe driving that are created must be conveyed to the drivers properly by citing the reasons why they should be following the same. The benefits they can derive from those particular policies must be highlighted.
Even the drivers need to understand themselves, that their behavior is likely to impact their job security as well life too.
4.Maintain Driving Rules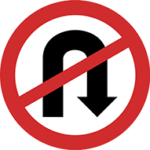 The roads should be divided into several lanes with signboards to encourage safe driving. However, the drivers need to follow them so that it leads to lesser mishaps. The dividers are also provided in many busy roads. This will facilitate in avoidance of unnecessary changes between lanes; and as a result, people will be able to drive safely.
5. Set Speed Limits On Roads
Setting speed limits for different vehicles at different places is nothing new. But it is an effective way of encouraging safe driving among the drivers.
The signboards are created with appropriate highlights and placed at regular intervals on accident-prone areas on roads, or sometimes even regular roads are also equipped with such signs.
6. Ensure Proper Understanding Of The Policies
Besides simply reaching out to the drivers, it must be ensured that they get the required knowledge in order to drive safely on roads. A proper explanation is needed so as to bring those policies into force.
Therefore, apart from simply creating a policy and extending to the drivers, making them understand the same is also of utmost importance. For this to happen, short quizzes may be included in the policies, which will ensure that the driver knows exactly what the policy has to offer.
7. Implement Technology In Vehicles
It is the latest thing which is in trend for manufacturing automobiles. A lot of technology is involved in creating these vehicles.
Consequently, it eases the driver with most of the functions of driving and also ensures accuracy.
8. Avoid Distractions On The Road
The road is generally filled with a lot of visuals that are placed to catch the attention of people. Therefore, avoiding setting up of signboards that are distractive in nature must be avoided. Though it might seem like an indirect way of promoting safe driving, it plays a great role in affecting accidents very often on roads.
Apart from all these, there are cases where an organization is involved in employing drivers for delivering their products and services. Thus, here, a driver should understand that the safety of both the product and the driver are both equally important; and subsequently, road safety too.